Vegan Nurse Practitioner
For Vegan Support, and 'Health & Wellness' Coaching

Marcella, the Vegan Nurse Practitioner
Marcella Smith MSN, APRN, FNP-C NE-BC DOT
Welcome! I'm 'Marcella, the Vegan Nurse Practitioner'. I'm a licensed and certified Family Nurse Practitioner practicing here in the Midwest. I am trained to diagnosis and treat from Newborns to Eldery. My patients are from individuals seeking my clinical skills to entire Families. I am a fairly casual person with a strong love for my work and for helping my patients become the best they can be!
As a nationally certified Family Nurse Practioner, I provide quality healthcare serving both as a PCP to my local patients, and as a successful Health and Wellness Coach to my distant or international clients.
As your distant Health and Wellness coach, I can provide you excellent one-on-one care, by phone or Skype. I approach your care differently than the standard american doctor or NP, in that I seach first for the root of the problem, the embalance that is disturbing your health, Second, I work with you in reinstablishing that inner health and balance.
As your wellness coach, I will help you to enrich your life by teaching and supporting you to learn and practice these techniques so that you can continue your success through-out your life. Together, you and I, will put an individual plan that suits your needs we may find you need help in nutrition, liver detox, stress relief, or exercise, sometimes I suggest supplemention that would help your issue. Together as a team, we can get a tremedous amount accomplished in bettering your health and happiness thru the Art of Personal Health & Wellness Coaching!
(Please NOTE: As an internet healthcare provider, I am cannot establish a Full PCP relationship or provide medication prescriptions. I can, however, give you suggestions that you can strongly present to your PCP at home).
If you are a Vegan or eating a Plant-based diet, come to my service, you are in the majority of my client's lifestyle! Word of mouth has brought many to me, and for good reason!
A vegan's health is different than a person who consumes the Standard American Diet of meat, dairy and fat. It is inappropriate to treat a Vegan the same way as the person who consumes blood clotting, heart clogging meat/dairy. The focus is totally different and wasting time be treated the same. The average SAD population concerns themselves with the chronic illnesses of one who consumes meat/dairy. While Vegans concern themselves with strenthening their imune systems, prevention of common community illnesses, working on vegetarian to vegan conversion, choosing the best vegan foods to eat. Our health issues, when we have any, must be supported with good evidence based knowledge on pathophysiology of the human body.
When ever a Vegan does get ill, to improve their health usually isn't the same as a standard america does. A vegan isn't looking for a clinician that will provide the standard 'cookie cutter drug care' in short 10 minutes session ending with a quick prescription for the latest 'Big Pharma' pharmaceutical! That's for the Minute Clinics in Shopping Malls to do. We have a nation of chronic illness, cancer, and obesity. Fat people being told to eat Fat to get healthy, leading instead to more chronic disease and weight gain.....
People come to me, the Vegan Nurse Practitioner, because I treat them not to maintain their disease, but to end it. Most of my plant-based patients are tired of being treated as if we are the odd-one-out, the strange fruit eater with the delightful lab results. They get confused with our good health. The reason is very simple, for one, there easiest enough of us that need to see a physician, and number two, our health and vitality is from following good sound healthy eating lifestyle, which confuses them as nutition and health were not taught at their local Big Pharm supported medical school.
The destruction of America's health is being guided inappropriately by corporations that have greed in mind. Because of their encroachment into doctors offices, Big Pharm has been allowed to purchase free meals for doctor office staff, paid vacations for the doctors, and influences into the medical schools by their grants, donations, and support of biased outcome research. Our current country's health is being controlled and manipulated by these very same uneducated mediocre doctors and care-givers that those Medical Schools are pumping out.
As a vegan enters their office, at the sign of any minute issue, they are quickly and inappropriatly demand to 'stop eating carbs' and to eat more carcenogenic meat and dairy! ...What a recipe for continued patient illness, chronic illness though is the bread and butter of these mediocre docters. I've found that they generally are ego-centered, not patient-centered, and that these physicians lack the basics of human nutritition and healing from within. When a doctor asks you 'where you get our protein' or 'you need to start taking 'fish oil', you know it's time to move-on to a competent Vegan Healthcare provider and I'm that!
I can help you thrive, whether you eat plant-based or on the Standard American Diet (SAD) wishing to transend into a healthier lifestyle. I have coached many patients to improve their own Vegan lifestyle or as I call it, their Vegan Health and Vitality Lifestyle!
I do advocate a 100% plantbased diet to obtain optimal health, but I will help you where ever you are at in your eating journey. I will encourage you to begin your transitioning to a plantbased diet however. It is an incorrect outdated notion to think that we need to consume animals or animal products for health, infact the leading evidence-based science indicates the opposite. For maximum health, a 100% plantbased diet not only can stop the progression of the major diseases afflicted on people but it can reverse them too!
Currenlty, I cannot provide a PCP service to patients that cannot come to my place of business. BUT I can provide health and life coaching per Skype or phone. I can help you change your life to be the most wonderfully vibrant 'best' you.
I try to make my prices reasonable and not out of reach for the average person. What ever your needs are, weight lost, disease or wellness coaching, or advancing to a plant-based diet, the prices are the same. My 2017 prices are at 50 minute increments, it is not conducive to success to have less time or more at one section, so I keep my appointments at 50 minutes each. All payments are secured thru paypal. If you don't belong to Paypal, it is easy to join and I can help you.
- Health Coaching / $55 per 50 minute session
Health Coaching could include:
Weight Loss
Disease or Wellness coaching
Nutritional Guidance
Transitioning to a Plant-based Lifestyle
Support for a Vegan Lifestyle
or More...
Healthy Heart and Body Online Store is a subsidiary of Vegan Nurse Practitioner, and is our professional choice in vitamins, minerals, and supplements. Don't forget to check it out at: http://www.purecapspro.com/healthyheartandbody/pe/home.asp You certainly can choose your own favorite brand names.
I welcome a chance to help you or your family with their healthcare needs.
Thank you,
Marcella Smith MSN APRN FNP-C NE-BC DOT
* Consult choices are phone, or by internet via Skype
Questions? email contact@vegannursepractitioner.com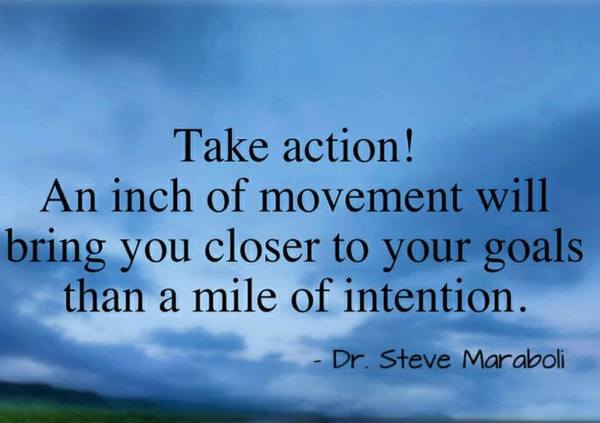 Health & Wellness Coaching
Weight Loss, Disease or Wellness coaching, Nutritional Guidance, Advancing to a Plant-based Lifestyle. Please email your request for coaching with your phone number at contact@vegannursepractitioner.com, and Marcella will call you to make arrangements. You will be happy you did!
1 hr Health & Wellness Coaching $55
To set up an appointment, or if you have questions, please email: